New branch in the United Kingdom
With great pleasure we inform you of the opening of a new branch in the United Kingdom, more precisely in UK-Dover.
The new company was born to meet the various needs and difficulties that many of our customers have had to face with the post Brexit. In fact, there were not few long waits for vehicles at the ports and the various difficulties on the part of customs operators not prepared to issue customs declarations correctly.
This new UK customs clearance project, which goes by the name of Franzosini and Butti LTD, is a story of hard work and resilience. Being able to open a company in a pandemic period, in a country in full lockdown, at a distance of over 600 miles, is undoubtedly an extraordinary thing and a first great success.
The collaboration with our customs partner Butti is the result of over 40 years of collaboration between two family businesses in order to facilitate customs clearance operations between the EU, Switzerland and the United Kingdom. As Franzosini is a Swiss point of reference for the Italian customs clearance company Butti Dino, the team at Franzosini and Butti LTD knows very well the UK customs clearance needs post-Brexit. Like Switzerland, the UK is now outside the EU and faces similar customs clearance challenges.
In the hope of being able to count you among our customers, ensuring you a professional and quality service as of now, with the utmost esteem I offer my best regards
For any information you can contact without obligation directly to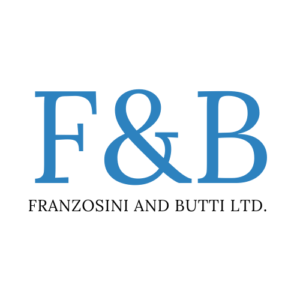 EVELYNNE MORRIS
UK Division Manager
F&B LTD Franzosini & Butti Ltd
1, Cannon Street
Dover CT16 1BY
Tel. +44 (0)1304 793366
Mobile: +44 (0)7904802375
Franzosini & Butti Ltd. incorporated and registered in England and Wales with company number 13348393 whose registered office is at 13 Charles II St, St. James's, London SW1Y 4QU, United Kingdom