Franzosini & Butti now also in Felixstowe
We are pleased to announce that F&B Ltd – Franzosini & Butti Ltd, your reliable customs agency in Dover, is extending its scope of operations to include the port of Felixstowe, an important development that further consolidates our presence in the British logistics landscape.
The Port of Felixstowe, located in Suffolk, is the largest container port in the United Kingdom, handling 48 percent of the nation's containerized trade. In 2017, it was ranked as the 43rd busiest container port in the world and the 8th busiest in Europe, with handled traffic of 3.85 million twenty-foot equivalent units (TEUs).
In line with this reality, Felixstowe emerges as the leading port in the UK, serving not only RORO traffic from Europe, but also deep-sea container traffic from the rest of the world. Our growing portfolio of services reflects our ongoing commitment to providing customers with an efficient and hassle-free import and export experience.
From today, you will also benefit from our established experience and expertise at the Port of Felixstowe. We provide customs clearance services both at the port itself and at inland border depots (ERTS). We are also able to offer our clients support for IPaffs and GVMS, further enriching our range of logistics solutions customized to meet each individual's needs.
The Port of Felixstowe is perfectly equipped to accommodate the world's largest container ships and, together with its rail and road connections, plays a central role in keeping goods flowing throughout the United Kingdom. The port has its own police, fire and ambulance services, ensuring a safe and well-managed environment for all shipping operations.
If you would like more information about the services that F&B Ltd – Franzosini & Butti Ltd can offer, please contact us to discuss them in more detail. Our dedicated team is ready to answer all your questions and provide customized solutions for your logistics and shipping needs.
F&B LTD Franzosini & Butti Ltd 1, Cannon Street Dover CT16 1BY Tel. +44 (0)1304 793367 Email: info@fbcustoms.uk
Please feel free to contact us by email at info@fbcustoms.uk or by phone at +44 1304 793366. We look forward to working with you to make your shipping processes more efficient and stress-free. Your success is our goal, and we are committed to
For any information you can contact without obligation directly to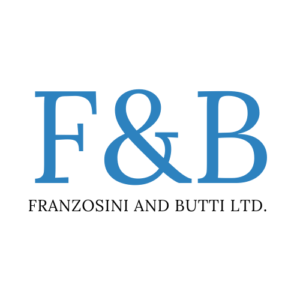 EVELYNNE MORRIS
UK Division Manager
F&B LTD Franzosini & Butti Ltd
1, Cannon Street
Dover CT16 1BY
Phone +44 (0)1304 793366
Mobile: +44 (0)7904802375
Franzosini & Butti Ltd. incorporated and registered in England and Wales with company number 13348393 whose registered office is at 13 Charles II St, St. James's, London SW1Y 4QU, United Kingdom